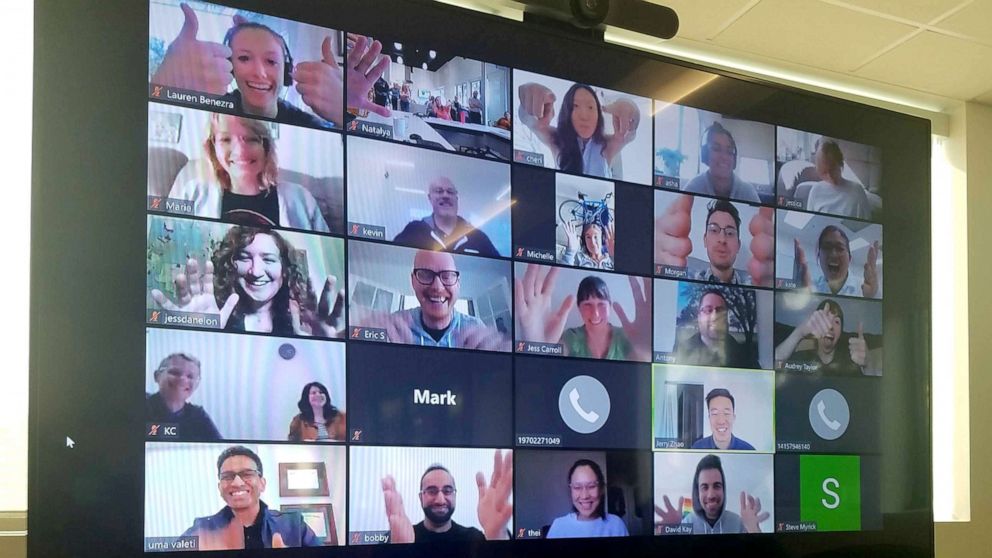 According to a new report from App Annie, business conferencing apps have been experiencing record growth as a result, and just hit their biggest week ever in March, when they topped 62 million downloads during the week of March 14-21.
Much of the growth in the category is due to the increased adoption of apps like Google's Hangouts Meet, Microsoft Teams and Zoom Cloud Meetings.
Zoom topped the charts worldwide in February and March, and continues to see high numbers of downloads in the U.S., U.K. and elsewhere in Europe. Zoom's U.S. downloads somewhat higher in mid-March, but noted that the term "Zoom" wasn't a top 100 search term in the U.S. App Store before the week of March 9.
In terms of consumer apps, Social video conferencing app Houseparty, popular among Gen Z, has been rapidly growing in Europe and elsewhere. In Italy, the week ending on March 21 saw Houseparty downloads surge at 423 times the average weekly number of downloads in Q4 2019.